Digital Photography "101" Workshop
Blair Ball Photography
Presents: "Digital Photography

101

"
Learn how to take better photos with your camera
Learn the key three elements in every photo

Learn how to use the controls on your camera and which ones will give you the highest creativity.

Learn about Aperture, F-Stop, Shutter Speed, Exposure Compensation, and ISO


Learn about lens choices

Gain the knowledge and understanding you seek to take your photography to the next level.
Register by Jan. 22nd and receive a 20% Discount
Bring your Camera & Manual
Familiarize yourself with the camera and settings!

Testimonial
"Blair Ball is an excellent photographer and has blessed the Church Health Center by sharing his skills in capturing incredible photos for us. Blair is a constant learner and has much knowledge about both the latest in photography and in social media communication. It is a joy to work with Blair."
Ann Langston, Director, Church Health Center
How to choose the right camera settings.
What is F Stop? Shutter Speed? Aperture?
Controlling what is in focus.
What is composition and why it's so important.
The latest in gadgets and software.
Testimonial
"Blair covered the photography for a conference we held in Memphis, he supplied us with what we asked for with additional creative tips for great photo opportunities. Blair was very reliable and a pleasure to work with."
Monica Carvalho, Event Director, AdMonsters United Kingdom
In this workshop you will learn:
How to use your camera.
How to take compelling photographs.
The 3 components of every good photograph.
How to use photographs in your Social Media Marketing efforts.
How to develop an alluring hook or theme related to your product or business from photos.
How the right kind of photos can propel your brand.
How to optimize your photos for maximum results.
How to optimize your photos for Search Engine Optimization.

Testimonial
"It's always a delight to work with Blair. He is personable, professional and detail-oriented in his work. The results are consistently very high quality at a very affordable price."
Kelly Bainbridge, Marketing Director, Recovery Network and LaPaloma Treatment Center
Additional benefits that you will learn in this Digital Photography "101"
How to add value to your BRAND with photographs.
Photographic Strategies for getting more followers.
How to master light, composition, and technical skills for more sales.

Testimonial
"Blair was one of our volunteer photographers at our Rock for Love 4 weekend of concerts that raised money for the Church Health Center. Blair's photos are amazing and he was quick to share them with us so that we could make the most of our post-event publicity. Blair was easy to work with and his photos, both of the performers and the concert-goers, was really something special. He has a knack for catching the grit of a sweaty night at the Hi Tone and the pure fun of a run through the sprinkler (it was very hot at our day show)."
Marvin Stockwell, Public Relations Manager, Church Health Center
Short on Time
Give us 3 1/2 hours and you'll be light years ahead of your competition.
It's like a semester of information packed into a 1/2 day class that hones in on the most critical tips and tricks to take better photos for personal or business Social Media use.
Investment
Register early and save 20%!
Testimonial
"Blair Ball has done numerous assignments for Action Sports International for a number of years. He is an excellent photographer, very capable of leading a team, professional and reliable as well. I strongly recommend him."
Cherie Shaft, Operations Manager, Action Sports International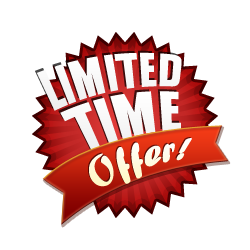 Register by Jan. 22nd and receive a 20% Discount
Date: Saturday, Jan. 29th | Time: 8:30 – 12:00
Where: Collierville Chamber of Commerce| 485 Halle Park Drive | Collierville, TN 38017
Investment: Early Registration Fee $89 | *After Jan. 22nd, Fee is $109.
Seating limited, Register Early! Bring your Camera! Familiarize yourself with the manual.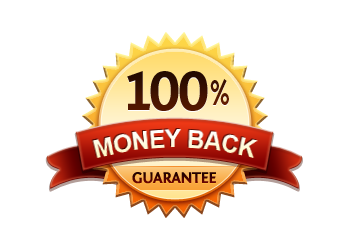 Testimonial
"Blair is an honest and trustworthy man. He will go out of his way to make sure all aspects of a job are covered. No project is too large or too small for Blair and he provides precise detail to each job that he is given. Blair worked with me on various photo jobs at the Memphis Motorsports Park and was always prompt and stayed until the job was complete. His work made MY work more manageable and when I gave him a list of items to shoot, the list was always completed and ready to deliver."
John Tucker, Owner, Tucker Photography

Blair Evan Ball
Founder Blair Ball Photography & Social Media Coach
Blair Evan Ball is a Memphis based sports, event, and photojournalist photographer. He served as President of the Memphis Camera Club for 2 years. Vice President for 2 years.
Go to Blair Ball Photography or Memphis Professional Photographer to check out his portfolio of images.
His works have been published in
CBS sports
Bass Pros Shots Pyramid Memphis
The Commercial Appeal
Memphis Sports Magazine
Memphis Magazine
New York Post
The Guardian
The Travel Channel
Memphis Runners Magazine
American Drag Racing League Magazine
Memphis Motorsports Park
Memphis Business Journal
P.S. Remember , this 20% off expires Sunday (Jan. 22nd at midnight CST).
P.S.S. Another great workshop will be one on Adobe Lightroom the afternoon of Jan. 22nd right after Digital "101", post processing your images.
Ph: 901-378-7450 | bballphoto@comcast.net