Blair Ball Photography
Presents: Reelfoot Lake Photo Workshop

Experience Wildlife, Sunrises, and Sunsets like you've never seen before.
Reelfoot Lake Photo Workshop

July 6th – 8th 2018
Looking to take your creative expression to the next level?
Blair Ball Photo Workshops are designed to challenge you to reach new heights with your photography.
Join professional photographer and instructor Blair Ball on a fun, enjoyable day and experience you won't forget photographing at Reelfoot Lake.
This instructional workshop will be both on land and in a pontoon boat.
Learn first hand how you create photographs you've always dreamed of making!
Register by April 1st and receive a

50%

Discount
Participants limited to 8
Testimonial
"Blair Ball is an excellent photographer and has blessed the Church Health Center by sharing his skills in capturing incredible photos for us. Blair is a constant learner and has much knowledge about both the latest in photography and in social media communication. It is a joy to work with Blair." Ann Langston, Director, Church Health Center
The Destination
Reelfoot is the only large natural lake in Tennessee, and gives its name to Lake County, Tennessee, in which it is located.
Reelfoot Lake State Park, located in the northwest corner of Tennessee, is one of the greatest hunting and fishing preserves in the nation. The lake encompasses 25,000 acres (15,000 of which are water) and harbors almost every kind of shore and wading bird, as well as the golden and American bald eagles. Other animals are also diverse and abundant here. Its many species of flowering and non-flowering plants attract botany enthusiasts from all over the country. Cypress dominates the margins of the lake, but many other trees and shrubs are also present. There are over 240 plus species of birds in the Reelfoot Lake area.
Testimonial
"Blair covered the photography for a conference we held in Memphis, he supplied us with what we asked for with additional creative tips for great photo opportunities. Blair was very reliable and a pleasure to work with." Monica Carvalho, Event Director, AdMonsters United Kingdom
In this workshop you will learn:
How to use your camera.
How to take compelling photographs.
The 3 components of every good photograph.
How to optimize your photos for maximum results.

"It's always a delight to work with Blair. He is personable, professional and detail-oriented in his work. The results are consistently very high quality at a very affordable price." Kelly Bainbridge, Marketing Director, Recovery Network and LaPaloma Treatment Center

Sample Itinerary
I'll be right there to give you tips on how to take a sunrise and sunset photo. How to photograph birds and other wildlife. Feel free to ask me questions at any time! I'm here to take your photography to the next level. You will find this to be an Awesome Photo Experience!!!
Friday Night
Brief meeting 5:00 PM at Bluebank Resort to discuss upcoming Saturday timelines and events. Get to meet one another. Then we will leave at promptly at 7:00 PM for those that are here for a sunset photo event. The drive is approximately 30 mins. It's an awesome place for sunsets, so plan on being there if you can.

Saturday
Sunrise from the banks of Reelfoot Lake. We typically leave around 4:45 am to get there at least 30 minutes – 45 minutes before sunrise.
1/2 day pontoon boat trip around Reelfoot Lake. Looking for birds, (Egrets, Herons, Ducks, Eagles, possible chicks). Also, stop for lotus flowers, and other natural animals.
Lunch out on the lake. We will dock and have lunch at a local restaurant on the water.
In the afternoon we will walk around the boardwalk area and photograph. Usually see dragonfly's, frogs, flowers and birds.
Sunset from the banks of Reelfoot Lake. We want to be in position at least 30 minutes before the sun sets.
Sunday Morning – BONUS
For those who want to stay over, I've arranged for us to photograph Eagles in their large cage. Also, have arranged to photograph different Owls outside of their cage in a prearranged setting. This is the icing on the cake for this photo workshop. You can get some amazing up close and personal photos of these birds!!!
As noted above, we will do some walking on this workshop. Walking will typically be easy. Every participant must complete and sign a standard liability waiver and medical form before participating in this workshop.

Testimonial
"Blair was one of our volunteer photographers at our Rock for Love 4 weekend of concerts that raised money for the Church Health Center. Blair's photos are amazing and he was quick to share them with us so that we could make the most of our post-event publicity. Blair was easy to work with and his photos, both of the performers and the concert-goers, was really something special. He has a knack for catching the grit of a sweaty night at the Hi Tone and the pure fun of a run through the sprinkler (it was very hot at our day show)." Marvin Stockwell, Public Relations Manager, Church Health Center
Getting There
It's approximately 120 from Memphis in Northwest Tennessee in a town called Tiptonville.
What's Included
– Photography instruction
– Boat transportation
– Location guiding
– Inspiration
What's Not Included
– Hotel
– Meals
– Tips
– Transportation to Reelfoot Lake
Recommended Equipment
– Wide angle to normal zoom lenses (in the range of 17mm to 200mm)
– Longer telephoto zoom for wildlife (100-400mm)
– 1.4x teleconverter
– Neutral Density Filter
– Polarizer Filter
– Electronic shutter release
– Compact Flash or SD Cards (Bring Extras)
– Extra Batteries
– Sturdy tripod
– Sunscreen
– Raingear
– Waterproof boots
– Bug repellant
– Pack to carry photo and personal gear
– Water bottle
– Clothing for warm weather
* Be sure to familiarize yourself with your camera and manual before arriving.
Investment
Register early and save 20%!
Testimonial
"Blair Ball has done numerous assignments for Action Sports International for a number of years. He is an excellent photographer, very capable of leading a team, professional and reliable as well. I strongly recommend him." Cherie Shaft, Operations Manager, Action Sports International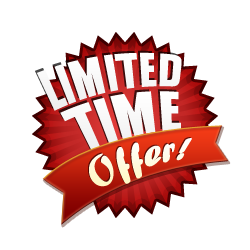 Register by April 1st and receive a

50%

Discount
Where: Reelfoot Lake, Tiptonville, Tennessee
When: Friday, Saturday, Sunday morning July 6-8th 2018
Tuition : $399 | If you register by April 1st your tuition is $199! | 50% Discount | After July 1st $399
Class Size: 8
Instructor: Blair Ball
If you have any questions, or if you wish to register for this workshop, please email Blair Ball (bballphoto@comcast.net).
Recommended Lodging
Our base of operations will be the Bluebank Resort at Reelfoot Lake. Please contact them or Reelfoot Lake Inn directly to reserve your room.
http://www.bluebankresort.com/
813 Lake Dr Hornbeak, TN 38232
Ph: 1-877-258-3226
Cypress Point Resort
http://www.cypresspointresort.com/
3535 Tennessee 21 Tiptonville, TN 38079
Reelfoot Lake Inn
http://www.reelfoot.com/reelfootlakeinn/index.htm
1520 State Route 21 East
Tiptonville, Tn 38079
Ph: 731-253-6845 | reelfootlakeinn@yahoo.com
Camping
https://tnstateparks.itinio.com/reelfoot-lake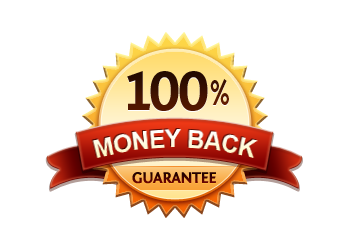 Blair Evan Ball
Founder Blair Ball Photography
Ph: 901-378-7450 | bballphoto@comcast.net
P.S. Remember , this 20% off expires Friday (June 15th midnight CST).