[NEW] Memphis Street Photo Workshop

In this action packed day workshop, you will learn the fundamentals of street photography, how to create visually compelling images, how to conquer your fear of shooting street photography, as well as tips & tricks how to capture that decisive moment. You'll also learn editing tips and tricks in Lightroom 5 & 6.
The workshop is limited to an intimate class of 8 passionate individuals who want to take their street photography to new heights.
Workshop Syllabus
Here is a curriculum of what we will cover in the workshop:
1. How to conquer your fear of shooting street photography
2. The fundamentals of composition
3. How to master the light
4. The best technical settings to use on your camera
5. How to anticipate & capture "The Decisive Moment"
6. How to develop a keen eye when shooting on the streets
7. How to master editing & workflow in Lightroom 6
8. The fundamentals of critique & feedback in street photography
Workshop Overview
The workshop will be broken up into two parts. Morning we will be on the streets of Memphis photographing. The afternoon we will be working on images, small part lecture based.
The workshop will consist of presentations with insightful tips and techniques to help you better learn how to shoot captivating street photographs.
During the workshop you will be able to showcase your street photography, and get helpful comments and critiques from me and your fellow street photographers.
The workshop will also give you the opportunity to meet other supportive and passionate street photographers that will help you in your own photography journey.
Testimonial
I can truthfully say I got my money's worth out of Saturdays Workshop. I got out of my normal shooting zone. I got better shooting ideas by being with a group. I got expert instruction from someone who has "Been there and done that." Got most wins for me in digital competition at Memphis Camera Club – Barry Baskin
Testimonial
"Memphis Street Photography provided teaching at its best, a great learning experience with an expert in the field as your coach, great new friends and tremendous knowledge expansion.
What a great day! This was my third class under Blair Ball. He makes it so easy to learn and guides you in the field to do your best photography. I anxiously await another opportunity to learn from him! " Scarlett Crews
"Blair Ball is an excellent photographer and has blessed the Church Health Center by sharing his skills in capturing incredible photos for us. Blair is a constant learner and has much knowledge about both the latest in photography and in social media communication. It is a joy to work with Blair." Ann Langston, Director, Church Health Center
Testimonial
I had the awesome opportunity to attend Blair Ball's "Street Photography" class. I found it informative and fun, and even got 10000 steps in as an added bonus! We even enlisted one of the participants to pose as a model to add extra interest. After lunch we met for instruction on using Adobe Lightroom, which was very informative. We were even able to show our work from class and vote on the best of the best!
I highly recommend attending Blair Ball's classes. His instruction is easy to follow and you will walk away with much more than you came with! I intend to take several more to sharpen my skills in my fun hobby! Tammy Alford
"Blair covered the photography for a conference we held in Memphis, he supplied us with what we asked for with additional creative tips for great photo opportunities. Blair was very reliable and a pleasure to work with." Monica Carvalho, Event Director, AdMonsters United Kingdom
In this workshop you will learn:
How to seek out interesting subjects to photograph.

How to take compelling photographs.

The 3 components of every good photograph.

How to optimize your photos for maximum results.

How to process your images in the digital darkroom.

"It's always a delight to work with Blair. He is personable, professional and detail-oriented in his work. The results are consistently very high quality at a very affordable price." Kelly Bainbridge, Marketing Director, Recovery Network and LaPaloma Treatment Center

Sample Itinerary
Saturday Morning
We will meet at the Arcade Restaurant on Front Street. at 7:45 am. We'll have a brief meeting to discuss the agenda, meet one another and expectations.


We will walk to some specific locations to photograph.

We will spend time exploring and look for that decisive moment.
Saturday Afternoon
We will meet back at Collierville Chamber of Commerce 485 Halle Park Dr. Collierville, TN 38017.

There I'll go over Lightroom 5 & 6 editing and choosing photos.

There we will process images from the morning workshop.

You will pick you best photo.

Then each participant will present their photo to the group.

Each photo will be critiqued by the group.

The group will then choose the winning photograph.

Prizes will be awarded to the top three winning photographs
As noted above, we will do some walking on this workshop. Walking will typically be easy, bring a good pair of walking shoes and something to drink. Every participant must complete and sign a standard liability waiver and medical form before participating in this workshop.

Testimonial
"Blair was one of our volunteer photographers at our Rock for Love 4 weekend of concerts that raised money for the Church Health Center. Blair's photos are amazing and he was quick to share them with us so that we could make the most of our post-event publicity. Blair was easy to work with and his photos, both of the performers and the concert-goers, was really something special. He has a knack for catching the grit of a sweaty night at the Hi Tone and the pure fun of a run through the sprinkler (it was very hot at our day show)." Marvin Stockwell, Public Relations Manager, Church Health Center
>
Getting There
Map to downtown Arcade Restaurant – 540 S Main St. Memphis, TN 38103
Map to Collierville Chamber of Commerce –
Please note that Google has this as 485 Halley Parkway and it is 485 Halle Park Drive, but it shows correct location on map.
What's Included
– Photography instruction
– Location guiding
– Inspiration
– Post processing tips
– Honest critiques
– Fun
– Lightroom workflow and editing techniques
What's Not Included
– Transportation
– Meals
Recommended Equipment
– Any kind of camera, point and shoot, smartphone, Digital SLR, film camera.
– Wide angle (17-35) 50mm prime lens and if you want to bring a zoom that's fine.
– Compact Flash or SD Cards (Bring Extras)
– Extra Batteries
– Sunscreen
– Rain gear
– Bug repellent
– Pack to carry photo and personal gear
– Water bottle
– Good pair of walking shoes
– Clothing for current weather
* Be sure to familiarize yourself with your camera, it's settings and manual before arriving.
Testimonial
"Blair Ball has done numerous assignments for Action Sports International for a number of years. He is an excellent photographer, very capable of leading a team, professional and reliable as well. I strongly recommend him." Cherie Shaft, Operations Manager, Action Sports International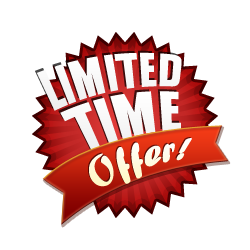 Workshop Schedule (
7:45am – 5:00pm

)
8 Photographing | 1:30-5 at Collierville Chamber
When: Saturday April 21st 2018
Tuition : $159
Introductory Special
$109

If you sign up by March 15th.
Workshop Cap: An intimate class of 8 participants
SECURE YOUR SPOT NOW!
Instructor: Blair Ball
If you have any questions, please email Blair Ball (bballphoto@comcast.net).

Testimonial
"Blair is an honest and trustworthy man. He will go out of his way to make sure all aspects of a job are covered. No project is too large or too small for Blair and he provides precise detail to each job that he is given. Blair worked with me on various photo jobs at the Memphis Motorsports Park and was always prompt and stayed until the job was complete. His work made MY work more manageable and when I gave him a list of items to shoot, the list was always completed and ready to deliver." John Tucker, Owner, Tucker Photography

Blair Evan Ball
Founder Blair Ball Photography
Ph: 901-378-7450 | bballphoto@comcast.net
P.S. Remember , the introductory offer expires April 1st at midnight CST).