LIVE HANDS ON WORKSHOP
July 27th Saturday 1:00 – 4:30
In the Digital Age of Photography, it is just as important that you master post processing as you do taking photographs. Most photographers around the world are now using Lightroom. With Apple shutting down Aperture, even MAC users are jumping on the Lightroom bandwagon.
Have you ever wondered how some photographers photos seem to stand out from the others?
Would you like to know their tips and tricks?
Workshop Overview
This live seminar will teach you how to take your photography to an amazing new level of creativity, productivity, and fun. From image capture to final print – you'll see it unfold right in front of you.
How to Create Stunning Images

How to Remove Flaws and Defects

How to Retouch Portraits Like a Pro

How to Pick your best Images

How to remove noise from images

How to Import/Export/Save Images

How to create images that inspire, inform, and delight
Testimonial
"Blair Ball workshops rate a 10+ and here is why. The class sizes are small allowing Blair to spend a lot of time answering questions, going over his personal workflow for editing images in Lightroom and offering tips. He walks around and helps each student edit their own images and provides feedback. Truly hands on. He explains the differences of Lightroom Classic CC & Lightroom CC and which one he prefers for now.
Blair will stick around after the workshop is over to answer anything you might not have had a chance to ask. He wants to be sure we, his students are happy with his workshops. He wants to see your progress and finished work. He is genuinely interested in seeing that we are become better photographers and more confident with our cameras.
" Todd Schanbaum, Photographer
Testimonial
"Blair Ball is an excellent photographer and has blessed the Church Health Center by sharing his skills in capturing incredible photos for us. Blair is a constant learner and has much knowledge about both the latest in photography and in social media communication. It is a joy to work with Blair." Ann Langston, Director, Church Health Center
How to create the new retro look.
How to develop your own style.
Essential keyboard shortcuts.
Testimonial
"Blair covered the photography for a conference we held in Memphis, he supplied us with what we asked for with additional creative tips for great photo opportunities. Blair was very reliable and a pleasure to work with." Monica Carvalho, Event Director, AdMonsters United Kingdom
In this workshop you will learn:
The six steps to properly importing images

How to organize your images

The Library & Develop Modules

How to quickly find and rate your best images

How to sort images

How to create and install presets

How to optimize your Lightroom settings
Cabin in the mountains of Colorado

"It's always a delight to work with Blair. He is personable, professional and detail-oriented in his work. The results are consistently very high quality at a very affordable price." Kelly Bainbridge, Marketing Director, Recovery Network and LaPaloma Treatment Center
Who Should Attend
New and existing Lightroom users are encouraged to attend my classes, but a solid working knowledge of your computer's operating system is necessary for this workshop.
Previous Lightroom experience is not required or having the software.
Additional benefits that you will learn in this Adobe Lightroom Training
How to add value to your BRAND with photographs.
Photographic Strategies for getting more followers.
How to master light, composition, and technical skills for more sales.

Hotel Del Coronado in San Diego
Learn how to give your photographs a distinctive look!
Testimonial
"Blair was one of our volunteer photographers at our Rock for Love 4 weekend of concerts that raised money for the Church Health Center. Blair's photos are amazing and he was quick to share them with us so that we could make the most of our post-event publicity. Blair was easy to work with and his photos, both of the performers and the concert-goers, was really something special. He has a knack for catching the grit of a sweaty night at the Hi Tone and the pure fun of a run through the sprinkler (it was very hot at our day show)." Marvin Stockwell, Public Relations Manager, Church Health Center
Short on Time
Give us 3 1/2 hours and you'll be light years ahead of your competition.
It's like a semester of information packed into a 1/2 day class that hones in on the most critical tips and tricks to take better photos for personal or business Social Media use.
Tuition
Register early and save 20%!
Mountains in Sedona Arizona
Learn how to turn your photos into panorama's in seconds.
Testimonial
"Blair Ball has done numerous assignments for Action Sports International for a number of years. He is an excellent photographer, very capable of leading a team, professional and reliable as well. I strongly recommend him." Cherie Shaft, Operations Manager, Action Sports International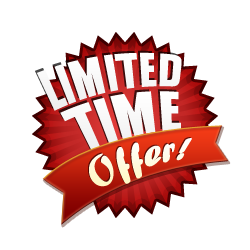 Date: Saturday, July 27th 2019 | Time: 1:00 – 4:30
Where: Collierville Chamber of Commerce | 485 Halle Park Drive | Collierville, TN 38017
Investment: Early Registration Fee $99 |
Seating limited, Register Early! IF you have Lightroom on your laptop bring it. Having LR is not necessary.
Also, bring a few images to work on.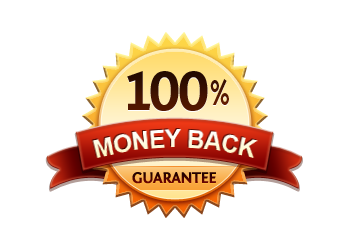 Mountains in Arkansas
Testimonial
"Blair is an honest and trustworthy man. He will go out of his way to make sure all aspects of a job are covered. No project is too large or too small for Blair and he provides precise detail to each job that he is given. Blair worked with me on various photo jobs at the Memphis Motorsports Park and was always prompt and stayed until the job was complete. His work made MY work more manageable and when I gave him a list of items to shoot, the list was always completed and ready to deliver." John Tucker, Owner, Tucker Photography

Blair Evan Ball
Founder Blair Ball Photography & Social Media Coach
Your Instructor
Blair Evan Ball is a Memphis based sports, event, and photojournalist photographer. He served as President of the Memphis Camera Club for 2 years. Vice President for 2 years.
Go to Blair Ball Photography or Memphis Professional Photographer to check out his portfolio of images.
His works have been published in
CBS sports
Bass Pro Shops Pyramid Memphis
The Commercial Appeal
Memphis Sports Magazine
Memphis Magazine
New York Post
The Guardian
The Travel Channel
Memphis Runners Magazine
American Drag Racing League Magazine
Memphis Motorsports Park
Ph: 901-378-7450 | bballphoto@comcast.net
Who Should Attend
New and existing Lightroom users are encouraged to attend my classes, but a solid working knowledge of your computer's operating system is necessary for this workshop.
Previous Lightroom experience is not required or having the software.
Register today! SAVE 20%
Click or paste URL into browser
Register:http://lightroomtraining.eventbrite.com
P.S. Remember, this 20% off expires June 1st