"NEW" – LIGHTROOM MASTER CLASS
LIVE HANDS ON WORKSHOP
Do you want your photos to look better… to look amazing?
How would you like to stand out from other photographers?
Create your own style?
In the Digital Age of Photography, it is just as important that you master post processing as you do taking photographs. Learn special techniques that the PROS use.
Have you ever wondered how some photographers photos seem to stand out from the others?
Would you like to know their tips and tricks?
Workshop Overview
This live hands on workshop will teach you how to develop your own artistic style of photography. This seminar will inspire you to new levels of creativity, productivity, and fun. From image capture to final print – you'll see it unfold right in front of you.
You'll bring 5-10 photos that you want to work on in the class. I'll go around and help each student individually edit their images and give them feedback.
How to master the skill of editing

How to work with extreme contrast

How to work with blown out highlights

How to work with no details in the shadows

How to use Hue, Saturation and Luminance

How to properly sharpen your images

How to create images that inspire, inform, and delight
Testimonial
"Blair Ball is an excellent photographer and has blessed the Church Health Center by sharing his skills in capturing incredible photos for us. Blair is a constant learner and has much knowledge about both the latest in photography and in social media communication. It is a joy to work with Blair." Ann Langston, Director, Church Health Center
Testimonial
"Blair covered the photography for a conference we held in Memphis, he supplied us with what we asked for with additional creative tips for great photo opportunities. Blair was very reliable and a pleasure to work with." Monica Carvalho, Event Director, AdMonsters United Kingdom
In this workshop you will learn:
How to use the Adjustment Brush for Localized creativity

How to use the Radial filter to add mood and drama to your photos

How to create your own Presets for the look and feel you want

How to use the Gradient tool for amazing Sunrise & Sunsets

How to tweak your images using Tone Curve

How to Retouch Portraits Like a Pro

How and when to use Split Toning for that unique affect

How to create your own book

How to create your own slideshow for Social Media

"It's always a delight to work with Blair. He is personable, professional and detail-oriented in his work. The results are consistently very high quality at a very affordable price." Kelly Bainbridge, Marketing Director, Recovery Network and LaPaloma Treatment Center
Who Should Attend
Existing Lightroom users wanting to master editing.
Additional benefits that you will learn in this Adobe Lightroom Training
How to add value to your BRAND with photographs.
Photographic Strategies for getting more followers.
How to master light, composition, and technical skills for more sales.


Learn how to give your photographs a distinctive look!
Testimonial
"Blair was one of our volunteer photographers at our Rock for Love 4 weekend of concerts that raised money for the Church Health Center. Blair's photos are amazing and he was quick to share them with us so that we could make the most of our post-event publicity. Blair was easy to work with and his photos, both of the performers and the concert-goers, was really something special. He has a knack for catching the grit of a sweaty night at the Hi Tone and the pure fun of a run through the sprinkler (it was very hot at our day show)." Marvin Stockwell, Public Relations Manager, Church Health Center
Short on Time
Give us 3 1/2 hours and you'll be light years ahead of your competition.
It's like a semester of information packed into a 1/2 day class that hones in on the most critical tips and tricks to take better photos for personal or business Social Media use.
Tuition
Register early and save 25%!
Learn how to turn your photos into black and white in seconds.
Testimonial
"Blair Ball has done numerous assignments for Action Sports International for a number of years. He is an excellent photographer, very capable of leading a team, professional and reliable as well. I strongly recommend him." Cherie Shaft, Operations Manager, Action Sports International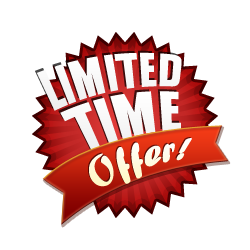 NEXT CLASS FALL OF 2017 – STAY TUNED
Date: | Time: 8:30 – 12:30
Where: Collierville Chamber of Commerce | 485 Halle Park Drive | Collierville, TN 38017
Investment: Early Registration Fee $109 | *After Fee is $149.
Seating limited, Register Early! IF you have Lightroom on your laptop or tablet bring it. I'll have my laptop with Lightroom for others to use.
*Remember to bring 5-10 images to work on!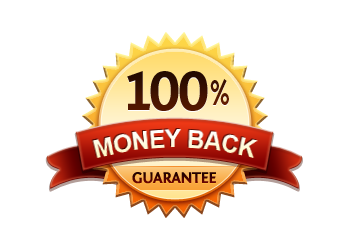 Learn how to create a panorama.

Blair Evan Ball
Founder Blair Ball Photography & Social Media Coach
Your Instructor
Blair Evan Ball is a Memphis based sports, event, and photojournalist photographer. He served as President of the Memphis Camera Club for 2 years. Vice President for 2 years.
Go to Blair Ball Photography or Memphis Professional Photographer to check out his portfolio of images.
His works have been published in
CBS sports
Bass Pro Shops Pyramid Memphis
The Commercial Appeal
Memphis Sports Magazine
Memphis Magazine
New York Post
The Guardian
The Travel Channel
Memphis Runners Magazine
American Drag Racing League Magazine
Memphis Motorsports Park
Ph: 901-378-7450 | bballphoto@comcast.net
Who Should Attend
Existing Lightroom users wanting to master editing.
Register today!

SAVE 25%
Click or paste URL into browser
Register: https://lightroommasterclass.eventbrite.com
NEXT CLASS FALL OF 2017 – STAY TUNED
***Remember, this

25%

off expires Wednesday (February 1st, at midnight CST).